I don't know about the weather every where else, but the weather here has been warm & sunny the past week...now all of a sudden its blustery cold! So we were in the mood for something hearty & comforting! So, Mr. Hooah & I decided to try this new recipe I ran across a few days ago & OH MY GOLLY GHEE, its DELISH! I absofruitly LOVE LOVE LOVE lasagna & was not very sure about this recipe at first, because I mean, who's ever heard of lasagna in soup form?! It just sounds like a runny mess huh?! Well, thats what I thought anyways! This recipe was adapted from julieseatsandtreats
& though I made a few slight changes, this got rave reviews by my sister, myself, & Mr.Hooah! It is not only quick but it is EASY! Thank goodness because I need all the easy I can get with all the insanity of us packing & getting ready for Mr.Hooah to sign out on his christmas leave tomorrow so we can head back home for the holidays...& moving in our new "Merry Christmas To Us" (haha)bedroom set: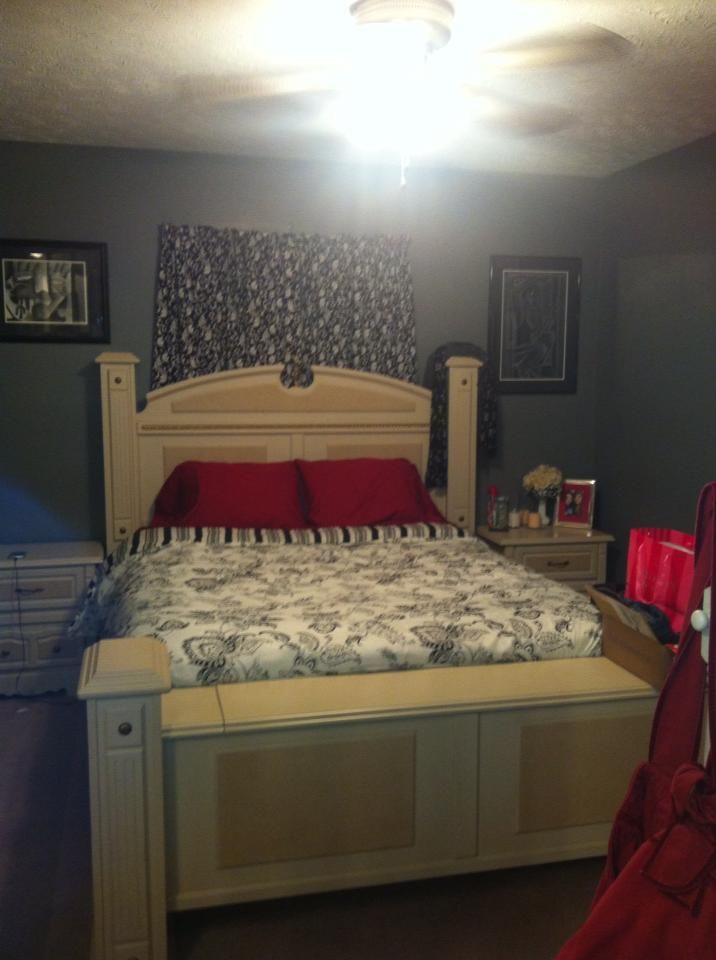 Easy Lasagna Soup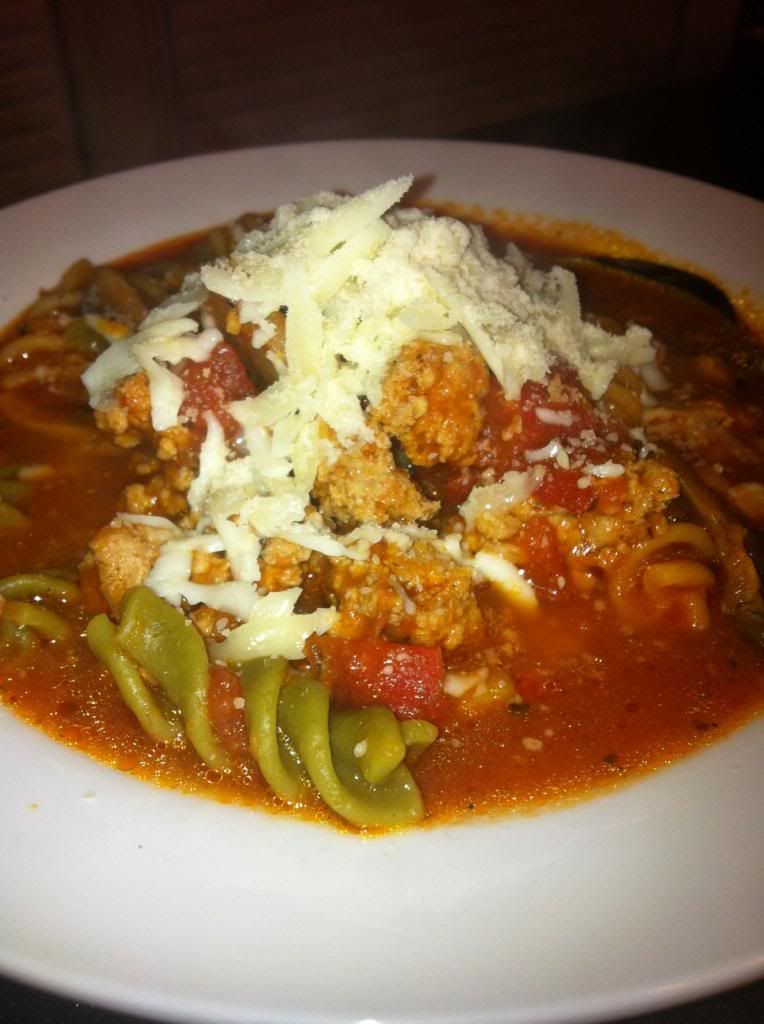 1 lb ground beef (I used turkey burger)
2 (14.5 oz) cans Hunts Garlic Roasted diced tomatoes. undrained
1 jar (24 oz) spaghetti sauce
2 c. beef broth(I used chicken stock, it was what I had on hand & it worked fine)
1 c. water
1 tsp Italian Seasoning(I used a TBSP! & also a tbsp. of garlic pepper seasoning!)
3 c. mafalda pasta, cook to al dente (I used garden veggie rotini)
1 c. shredded mozzarella cheese
**I also threw some sliced mushrooms & onions in as I browned my turkey burger, then 1/2 a cup of parm cheese after all the ingredients were mixed together at the end! NOM NOM!**
1. Brown and drain the grease off the hamburger in a large stock pot. Return to the pot.
2. Add tomatoes, pasta sauce, broth, water and Italian seasoning to the hamburger. Bring to a boil. Reduce heat and simmer for 15 minutes.
3. Stir in cooked pasta and simmer 5 minutes.
4. Serve with mozzarella cheese sprinkled on top & a chunk of garlic bread!