Can it really be?!
WHERE
has the time gone?! Today marks ONE YEAR for Mr.Hooah & I! And honestly, I must admit, you learn so much about one another in your first year. I don't think I have ever spilled about how Mr.Hooah & I met...it was 2007 on a random myspace friend request via some mutual friends we shared! He was deploying right when we became friends & we exchanged a few messages & then he was gone, overseas, for months & we didn't talk again for a while, duh, which is natural. Did I think he was cute? Well, yeah! We messaged each other here & there while he was gone, I honestly didn't think anything would come of it. He returned back to the states & then the calling & texting happened. Again, here & there...there & here...& then pretty much every day. We became BESTfriends. Always looking out for each other though we were miles apart. Late night convos of what our day consisted of & such. Calling each other to make sure we had made it home safely in one piece from our weekend bar nights, sometimes in the midst of our own drunken stupor haha. I can recall, as he reminds me as well, "MOST" of my party club nights out, calling him, me completely
TIPSY
saying off the wall mumbo jumbo... And he
STILL
married me baaaahaha. We did this up until last February 19 & both having a crazy breakup, we both had the epiphany,
WHY NOT BE TOGETHER
!?! We've always kept open with one another & I think thats what makes our marriage so special, because we were bestfriends to begin with & we spent so much time getting to know one another. Of course we dated here & there but it was crazy because if I ever had a heartbreak or a bad day, Mr.Hooah came to my rescue in his shining ACU's(army combat uniform)! Then in august after driving 800miles every other weekend to see him for just a weekend, he came down on his leave & dropped to one knee in my bedroom doorway...& november 26th, we had a little romantic backyard wedding at my uncle's house while Mr.Hooah was on his Thanksgiving leave! Oh & I have to mention, his leave was only the weekend of...so that saturday we were married & the day after he had to return to sign back in from leave. It was too sad when he left I cried, it was heartbreaking that we didnt even have the time for a honeymoon or to enjoy being Mr & Mrs for more than 15hrs lol.... I must admit, though I am from a hooah family & have known many military friends, you are NEVER ready for the changes & sacrifice you make when you marry into it. You may think you know everything but you'll find what you knew/know is just the tip of the iceberg. There is so much you think you are prepared for, yet you aren't... the adjustment of leaving family behind has been tough & the being alone part while he is in the field for weeks training or knowing I will be without him for months on end, is extremely hard. I have been amazingly blessed this year of marriage, to have had my soldier home, safe from harms way, to enjoy our first year as newly weds together & the holidays. I know others are not as fortunate. We have had some bumps along the way, but at the end of the day, I know that love, stability, & hope will always see us through & I will be standing behind my soldier 110% no matter what! I am blessed to have found a love like this, one where you see past the once upon a time & happily ever after! He is my rock & though he drives me insane sometimes, he helps to balance it all by keeping me sane. So, to my amazing husband, I love you so very much & I am SO very proud to call you mine, my husband, love, & soldier. And so, to celebrate I made home made chicken parm...not that simple stuff ither! I'm talking hand-crushed tomatoes! The real Italian good stuff! Mr.Hooah brought home a dozen roses for me & a bottle of awesome moscato for us! We also popped a bottle of
Pink
champagne we had been saving for our anniversary. Mr.Hooah got some awesome ThunderCats stuff! It was a great day & I'm glad that I got to have him home for the night, he is currently fielding...so he'll be gone the rest of this week...WAHHHHH! lol. Happy 1 year anniversary my hooah darling.... & I hope there's 60+ more to come!
Love you puffin!!!!!!!!!!!!!!!!!!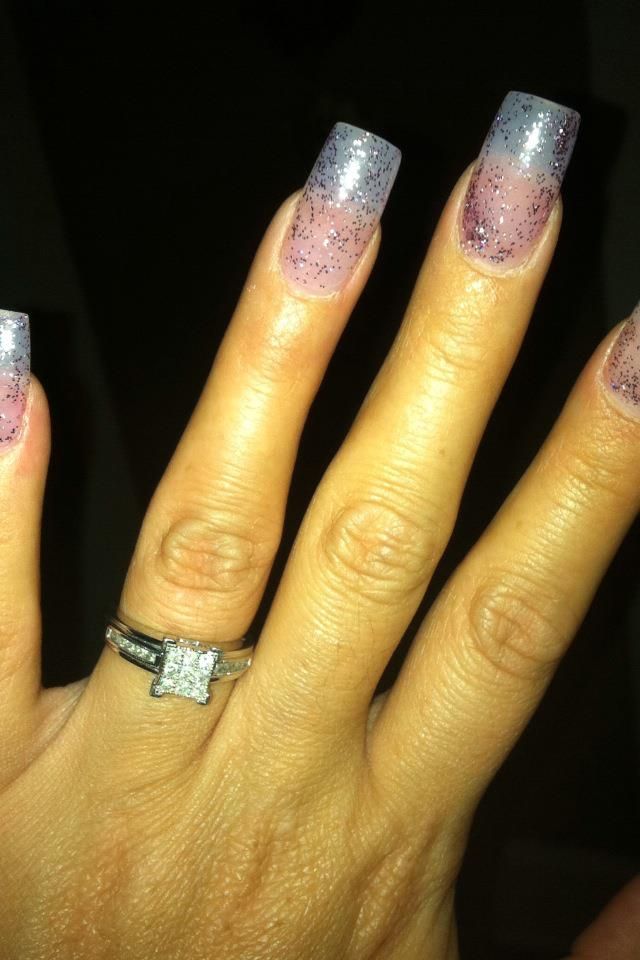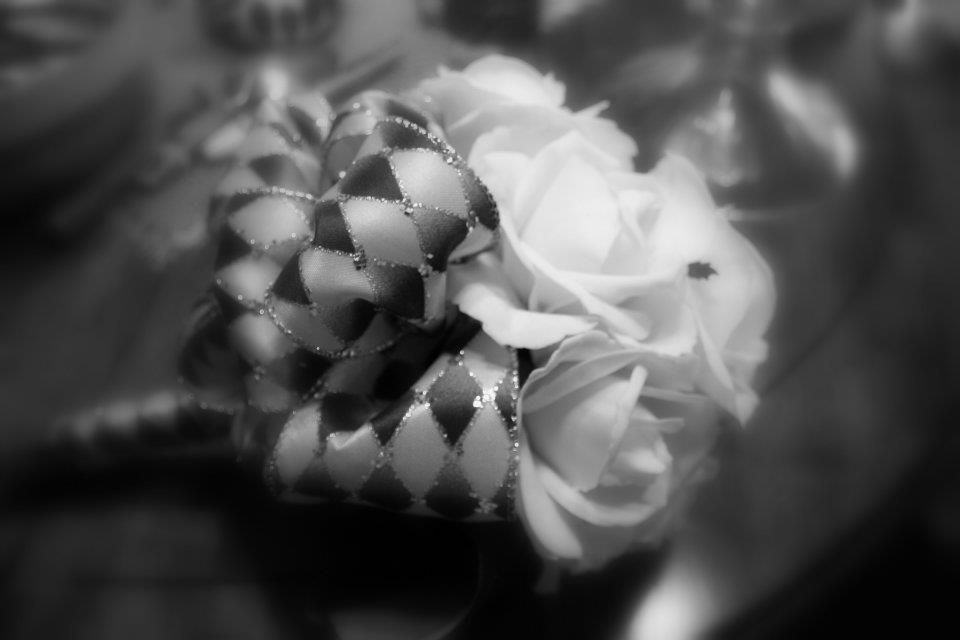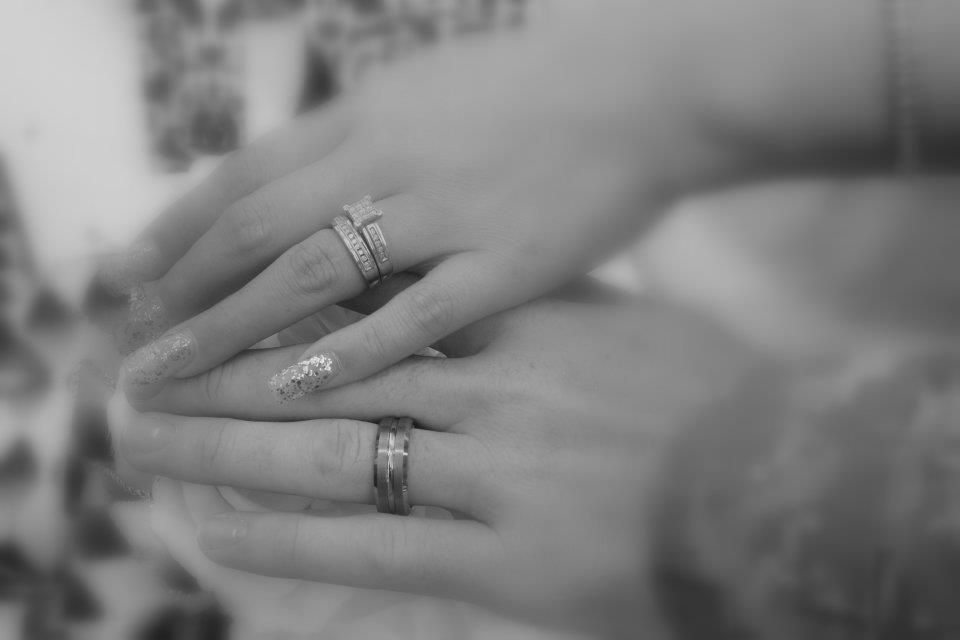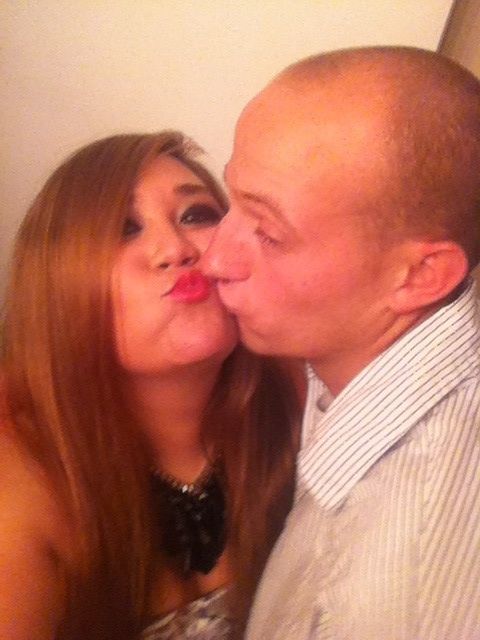 Our funny faces baaahaha!