Oh My Gammit
(got that from the Fred Show on disney channel lol)
...& I say that with the heaviest, almost but NOT, defeated sigh I can make!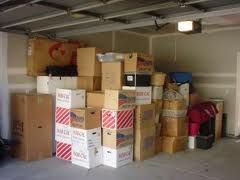 I am in moving-packing-painting-I don't even want to think about unpacking-hell! And that is the simplest way I can think to put it lol. I literally just got moved up, unpacked pretty much the end of January-ish, & now it is time to move again! We are not PCS'ing, however, we decided to buy a house that is actually only right up the street from us. I honestly should not complain because 'just right up the street' is actually better than from '4 states away' where I originally moved from! We live off-post in a quiet little old-school neighborhood, I swear to my husband Nephi, that it's where they filmed the Brady Bunch(all the houses were shapely made the same way) years ago haha!
We've passed this house daily & something about it's charming 'Home Sweet Home' appeal finally caught our attention, then itched at our curiousity, & lured us in. Upon viewing I was THRILLED already, like we had already signed....automatically the HARD WOOD floors & open spaciousness won my heart over! I have SO much to do though....the kitchen is a major down-size from the one we had, but with just my husband & I this is going to be a great starter home! I am doing my small kitchen in pink & CUPCAKES! So if you guys see any cute cupcake plates, cups, dishes, jars, let me know because I have some things already but definitely wanting to collect more! And our bedroom is done in black & white damask print everything(our wedding theme) so I am getting risky & painting the room a darker grey & hand-painting lyrics from a song I love as an accent wall (: It's DEF a work in progress, I will post pics for you guys ASAP! Hopefully with all the painting, moving, & situating, I won't go bald or have a breakdown of some sort hahaha, because in my mind it's picture-perfect, but we all know how that one goes!
This is almost the exact mental picture I had about the Army moving me up the first time...boy was I WRONG! HaHa!!!(: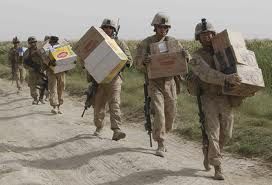 Keep me in mind...Say a lil' prayer!(: