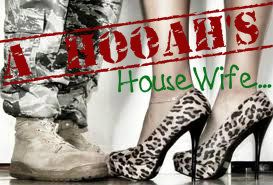 I have honestly been SO very busy trying to get everything for the new house together that I haven't really had much time for "me time" aka: posting, linking, mingling, & so forth lol... I saw a
HOT MINUTE: forever ago---(ok, maybe just a week or so lol)
where I had been awarded, yet I didn't have the time that I wanted at the moment to actually take my time to write a good post about it. I wanted it to be meaningful & show my actual appreciation of how much it means to me that I had someone that actually takes the time to swing by & read my posts...& who cared enough to take the time out of her own busy schedule to recognize my blog & myself! This AM as I tip-toed to the kitchen for COFFEE & all through the house...no husband a'stirring, not even a mouse our very rambunctious new puppy lol... & so, with that being said & blogging in mind, I decided to take advantage of this quiet time! Haha I'm not quite sure where that came from, maybe it was the pot of coffee or maybe it's confirmation that I've finally lost the remaining marbles that I had left, forgive me!
So, I am pretty gosh darn
excited STOKED about being awarded my 1st award, the Liebster Award...by one of the sweetest bloggers I follow & that follows me, Ms. Amy at:
Amy is a very creative crafter, an awesome Mom to a GORGEOUS little princess, the fake food QUEEN, & her posts are always bright,fresh,& fun to read! She is positive & supportive & I am blessed to have someone as sweet as she, follow my blog! Thank you Amy for passing this along to me!(:

The Liebster award is given to blogs with less than 200 followers. It recognizes the blog author's creative writing and dedication. And it helps to bring blog owners together to exchange their ideas and information.
As a recipient of this award, I have the honor of passing it along to 5 bloggers who I think are totally awesome! It was a little hard to pick only 5 out of so many other great blogs I have seen along the way, none the less I still think that every ones blogs are Blog-Tastic!(:
1st---Goes to a sweet blogger that reminds me of super-woman, daring to try home-made recipes/remedies in her 'Does that really work?!' posts, dashing in with her cape to save the day by giving her readers the answers to skeptical questions that it ither "works great-try it or no need to waste ur time".
And this blogger is Ms. Hope at:

"/>
2nd---Another sweet blogger whose blog is full of wonderful EASY recipes & faith! She is positive, creative, & down to earth...and we share the same love for Paula Deen! Her blog has a southern-down-home-charm style that reminds me of back home & just makes me want say: "Go check out her awesome blog & easy banana puddin' Ya'll"!!!
And this blogger is Ms.Heather at: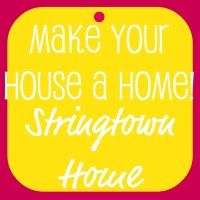 3rd---A blogger whose blog makes planning dinner a whole lot easier with her Menu Plan Monday food menu's! She shares her life as a mother & wife, as well as her menu's & recipes--and she definitely has some yummy ones!
And this blogger is Ms. Mamie at:

"/>
4th---Is a blogger who always has somethin' cookin'! Her recipes are simple & delicious. And my personal favorite: quick & easy!
Her recipes are different, fun, & never boring!
And this blogger is Ms. Alyssa at: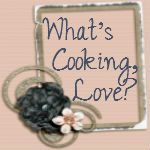 5th---Last but not least, is a blog I am a new follower to. It is full of lovely "hodge-podge-ness"--this & that-ness, a lil'bit of everything...LITERALLY! Recipes, a day in the life, & crafts! It is fun & refreshing & I am glad that I ran across this blog that offers so much!
And this blogger is Ms.Wendy at: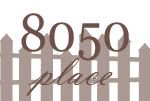 The rules once you've been chosen (should you decide to accept):
Thank and link back to the person who awarded you
Reveal your five selections for Liebster Blog Awards
Inform the five other bloggers by leaving them a comment on their blog
Copy and paste the award to your blog