Frame Revamped With ScrapBook Paper!
As You all know, I am faux-fabricated crazed at times & instead of fabrics, which I do not use often enough, I use scrapbooking paper or crafting paper! I had this frame from I dont even remember how long ago, its been boxed up & I recently ran across it, then threw it in a throw-away-box...I looked at it every time I walked past & thought "Ohhh get it out you can do
something
with it"...& I did just that! (: I dug out some scrapbook paper remnants I keep for things like this & went to work!(:
What is pictured is ALL you need, how simple is that?
1. Make a template of the square middle, so the back is open for the photo slot, trace it onto the back of your paper...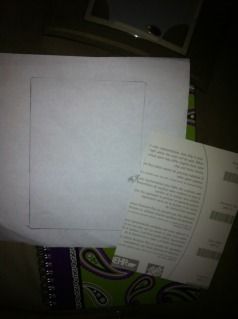 2. Now cut it out, should look like so: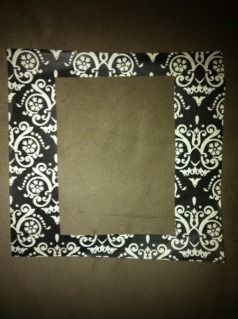 3. Use your fingers or a paint brush to apply your glue over the surface of the back of the glass.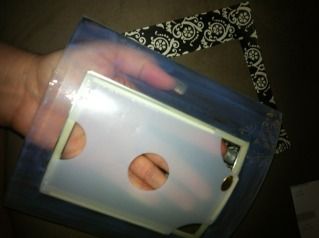 4. Now work the paper onto the back & push it down firmly. You may have to work with it a little & you may have to trim around the edges of the frame if a little bit of paper goes past the edges. And this should be what you end up with!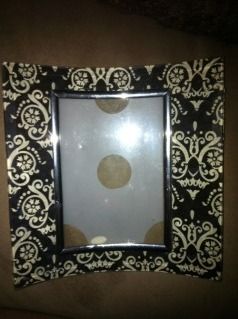 The best part is, you can use ANY design of paper! This matches our black damask bedroom theme so I decided to go with it!
Simple, Easy, & Didnt cost me a dime!!!(: