There is nothing I would love to splurge my appetite on & break my diet, more than some good banana pudding! My mother used to make her "Nanner Puddin" on the stove top, in the biggest pot she had...milk sugar eggs...she'd layer her bananas & wafers in her large yellow-orange bowl(we all debated the color of that old bowl. It was orange! No, it was YELLOW! No No, it was clearly orange...), then pour the milk mixture over top. It seemed like it took forever for it to cool before we could dig in! I love for my wafers to get soggy before I eat it in a CUP, I must be a weirdo huh?!
Mr. Hooah, he LOVED this & said please make sure you blog about that..when I asked why? His response: "Because, when you blog about something, that means you'll definitely be making it again"! LOL...
So, I found this recipe on one of my sweet followers blog & decided to give it a try because #1 it looked too darn scrumptious & #2 it was easy-peasy! Enjoy & feel free to swing by Ms. Heather's blog & check out her other yummy recipes here @: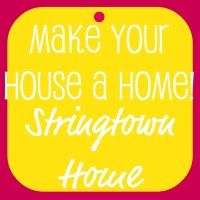 No Bake Banana Pudding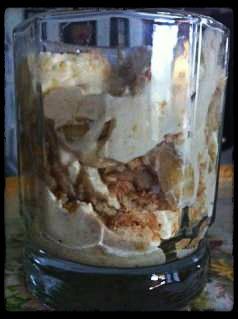 (No Cook/No Bake..how great is that?!?!)
4/5 bananas
Family size vanilla pudding
1 (14 oz.) can of condensed milk
2 cups water
1 (12 oz.) tub of cool whip
1 box vanilla wafers
(And myself being the cream-cheese junkie that I am, I added 1pk. cream cheese... softened, & blended in with the milk mixture..yummm-o!)
1. Mix package of pudding with 2 cups water and can of condensed milk.
2. Fold in the cool whip (make sure to fold, not mix, so that the pudding stays thick).
3. Layer dish with wafers, then pudding mixture, then sliced bananas...
(I put mine in the fridge overnight so that the pudding could set & the cookies & bananas could soak up all the puddingly-goodness haha!)