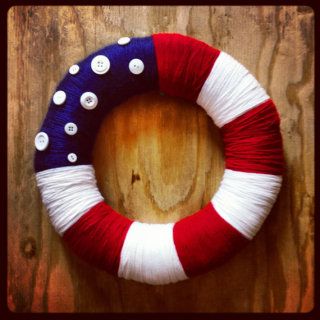 Recently I have been ADDICTED to craigslist & I cannot tell you what great deals I have been getting! I've been SUPER STOKED & Mr. Hooah says he's stoked too because I am "Saving him money!" Upon all my browsing, I ran across one talented lil' lady that had linked back to her etsy-shop & I just LOVE her creatively fresh wreaths, the patriotic ones most, of course! (: Just by the first email I thought her southern upbeat personality was truly charming & sweet, so I wanted you to get to know her too! I think her wreaths are just totally ADORB & I love the fact that she too, is a HUGE supporter of our military & I hope you stop by to check out her craftiness & show your support as well! HOOAH! (:

Meet Miss Britt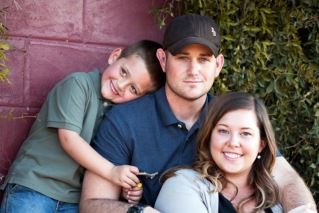 Hello fellow addicts, my name is Brittany and my addiction of choice is crafting. I have a shop on Etsy (BrittBrattsCrafts) where I show off and sell my creations from overseas. The nickname comes from my other half and his Army buddies due to my nasty habit of always getting my way. I'm currently in Afghanistan, but as a civilian. Well... let's just start from the beginning. I'm from Tennessee and had never left the south until 2009 when I paid a visit to my folks in Germany, where I met the love of my life and my soon-to-be husband, Daryl.
He is Army and all that that implies.
In the Summer of 2009, my Sergeant told me he'd be deploying in October. So, naturally, I said I'd stay home and wait for him.... NOT.I deployed as well, only a month sooner, as a civilian contractor.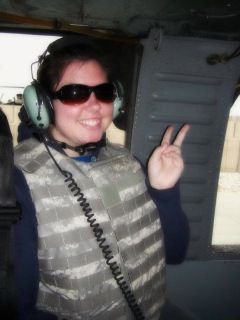 However, I was unable to go to Afghanistan where he was heading. Instead, I went to Iraq for 12 months. After another 6 months in Germany after deployment, he was able to PCS to Ft. Campbell, only 20 minutes from my home town. We bought a house, a dog and all the 'fix-ins'. Again, 6 months later after we had moved back to the States, he found out he'd be deploying again to Afghanistan in October of 2011. So, again, we packed our bags together and left for another 12 month tour. This time, we ended up in the same country and even the same region. As a matter of fact, he surprised me yesterday and walked through my door with the news his unit was moving to my FOB. :)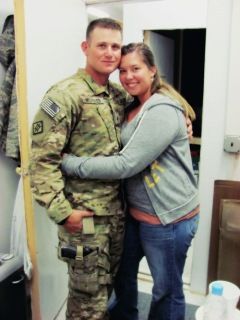 We both couldn't be happier. Oh, and earlier I mentioned he's my soon-to-be-husband; we're trying the knot December 29th of this year and it just so happens to be Mrs. Hooah & her hubby's birthdays. :) We're planning a country themed reception, complete with cowboy boots, wagon wheel chandeliers and wine barrel tables.
My family has always been very pro-American and patriotic, but recently I started creating cute Americana items with less of a rusty antique look. I'm honored Mrs. Hooah has asked me to address her readers and tell my story. Please feel free to visit my shop and take a gander! Also, I've added a coupon code for Mrs. Hooah's subscribers for 15% off! Use 'SUMMER15' at checkout!
Check Out BRITTSBRATTSCRAFTS Here!
God Bless & Support Our Troops!