I decided to try out a new recipe with tilapia tonight...it was my own thrown together version of Parmesan Crusted Tilapia from a Rachael-Ray-Magazine I got in the mail some time ago. [I NEVER throw magazines away & it irks Mr.Hooah, lol] We love tilapia because it is our easy-to-cook,/go-to fish! I always, always, ALWAYS have fresh shredded parmesan cheese on hand (I like to use it in my super easy Lemon-Parm Vinaigrette for my salads) so I used some of it & trying to add a little bit of a flavor blast to this recipe... mostly because I only had 1/2 the grated parm on hand though lol, so no offense to Rachael! Mr.Hooah liked this MUCH better than the regular lemon-pepper! Anyways, this one is short & sweet, going to go spend a little time with Mr.Hooah before he leaves out for the field to play Army for a week lol. Hope you guys enjoy!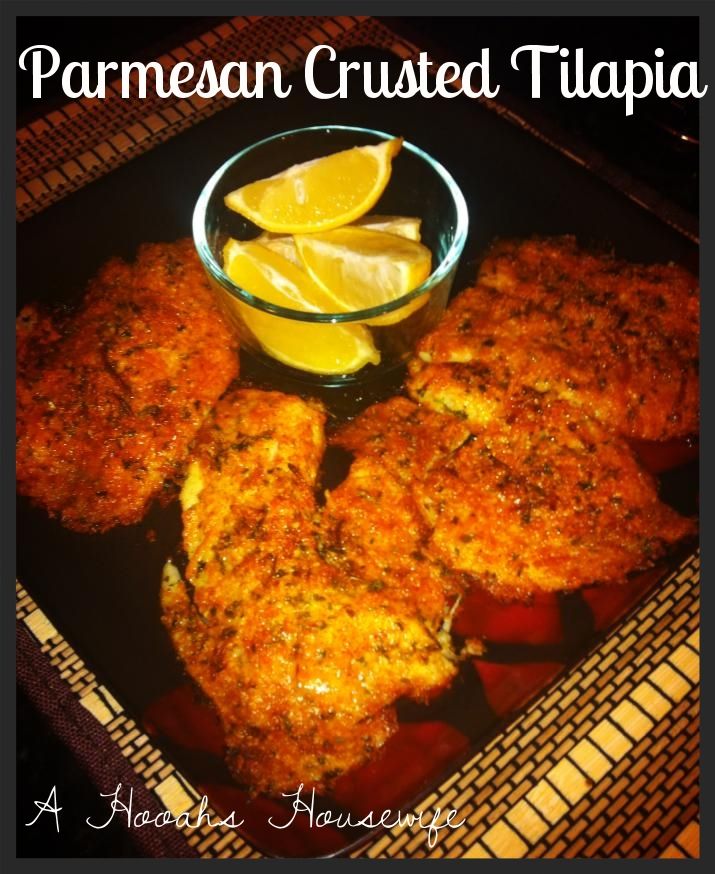 2/4

c.
grated Parmesan cheese
1/4 c. fresh shredded Parmesan cheese
1

TBSP
paprika
1 TBSP
parsley
4
tilapia fillets, rinsed & patted dry
1
lemon, cut into wedges
1/8 tsp garlic pepper seasoning
Preheat oven to 400'...

In a bowl, combine the cheese, paprika, parsley, & garlic pepper seasoning.

Drizzle the fish with EVOO & press each side into the cheese mixture. If there is any of the left over mixture in the bowl, I just sprinkle that on top of the fish also.

Place on a foil-lined baking sheet & bake 12 minutes.

Serve the fish with the lemon wedges.